Equipment Guide for Canskate
What do I wear when I transition from Canskate to Jr. Group?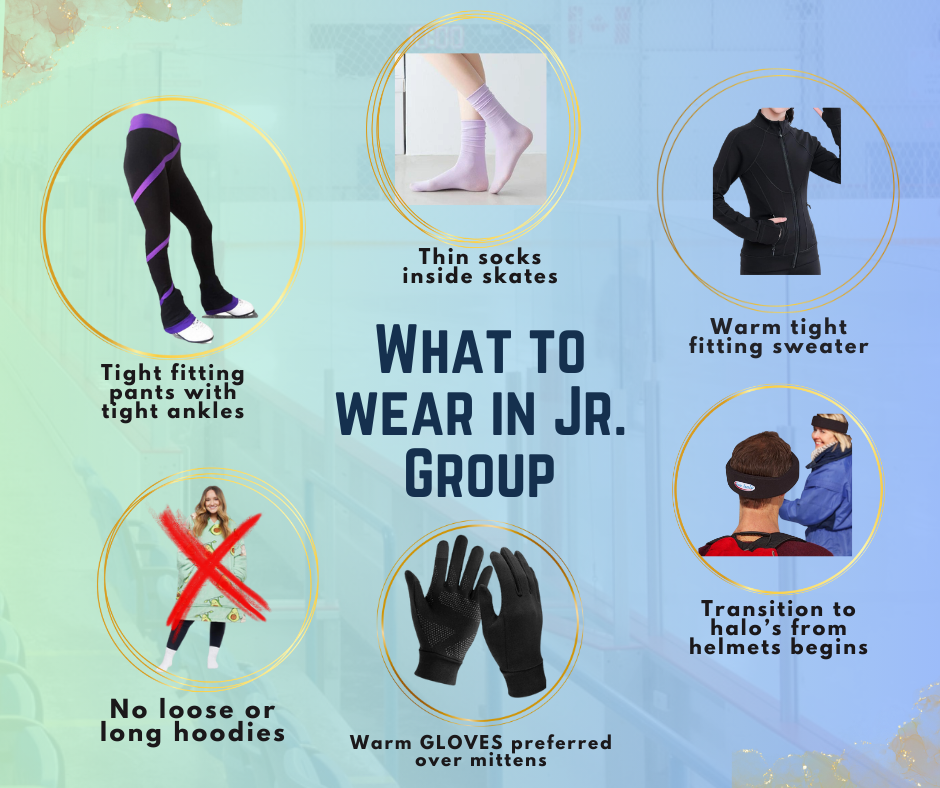 Our Junior Group dress code prioritizes safety and the transition to figure skating.
Skaters wear specific attire for their well-being, including thin, form-fitting socks and snug-fitting clothing for better control. Gloves are preferred over mittens for dexterity. Hair MUST be tied back. Head protection with a helmet or halo is crucial and determined through parent-coach discussions.
This dress code is integral to their skating experience, ensuring safety and progress in figure skating.